The Westminster Catechism says, "Man's chief and highest end is to glorify God, and fully to enjoy him forever."
If man's chief end is to glorify God, then the Christian desires that as many as possible fulfill that end, and find their ultimate satisfaction in God.  Thus, Jesus instructed us in Matthew 28:19 to "go and make disciples of all nations."
This is my chronicle of my involvement in missions around the world.

I spent my Summer of '98 attending The Laborer's Institute run by Kingdom Building Ministries in Denver, CO. The Laborer's Institute (TLI) is a three-month intensive training program that involves mentoring, ministry, multiplication. The first month of training is spent in Denver. The second month is overseas ministry; our team spent the month in Thailand (pictures). The third month is spent back in the US visiting a number of youth camps to challenge and minister to others.
To read more about my experience with The Laborer's Institute, see my report from the end of the summer. – TLI Report
To see what's involved in preparation for a short-term missions trip, read the prayer letter I sent out before I went. – Prayer Letter

A couple years later, December 2000-January 2001, I took a 10 day missions trip to Trinidad & Tobago (pictures) with a handful of people from my church. We had the opportunity to put on a Vacation Bible School program for local children, present the gospel using marionettes and skits in some local schools, and help a local pastor with some needed upgrades to their home and car.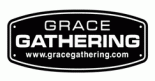 Most recently, my wife and I went with our church on a missions trip to Mexico.  We partnered with a local Missions to Mexico ministry that organizes short-term trips as their primary ministry model.  In the week that we were there, we helped two churches with some building projects, visited homes and prayed for people, and impacted teenagers and youth through our meetings.
In addition to short-term missions trips, global missions can be supported through offering prayer and financial assistance to those engaged in full-time ministry.

Jeremy & Mindie Tice work with other World Partners missionaries to help plant churches in Guinea, West Africa. Mindie is one of several friends from The Laborer's Institute who went on to become missionaries.

A high-school friend and old work-out buddy of mind is now working with Wycliffe Bible Translators in South Asia, researching language groups that would benefit from a translation of the Bible in their own language.

In 2005, I began sponsoring a little boy in the Dominican Republic through Compassion International.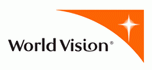 In 2007, my wife and I began sponsoring a little boy in Uganda through World Vision.
In addition to the organizations mentioned above, there are many Christian mission organizations who minister around the world, meeting physical needs and sharing the Living Water and Bread of Life that is Jesus Christ.
Here are just a few that I appreciate…